BK-70 Peanut Shelling Machine
Peanut shelling machine by hand feed, roller peel, secondary air election, this peanut shelling machine has features as good shelling effect, small size, convenient to move and save human power. Simple structure, easy to operate, stable performance, and safety.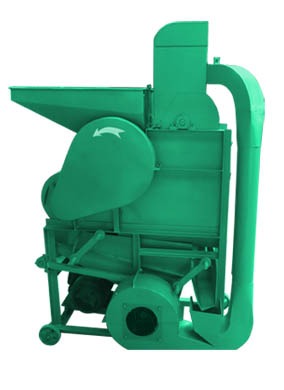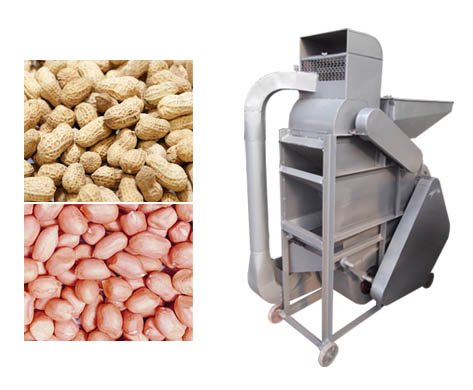 Technical data of peanut shelling machine:
Capacity: 500-700kgKG/H
Powder:3kw
Shelling Ratio: ≥98%
Crushing Ratio: ≤4%
Packing:1450×800×1850mm
Features of peanut shelling machine
1. Easy to operate and maintenance.
2. The seeds can be used for food or the raw materials for the oil plant,the shell could be pelleted as fuel.
3. Low damage rate,High shelling ratio
Precautions For Using Peanut Shelling Machine
In order to make better use of peanut shelling machine, the operator should check the machine according to the following steps when in the use of peanut shelling machine so as to avoid unnecessary injury.

1. Before using peanut shelling machine, the operator should check whether the fastener is tightened, the rotating part is flexible, each bearing has lubricating oil and the machine has been placed steadily first. In order to ensure the safety of operating personnel, grounding protection must also be taken on the shell of peanut shelling machine (make reliable connection between the shell and the ground connector with a wire).
2. Idling the peanut shelling machine for several rounds with manual labor before switching on the power. Identify the reason if there is a crash, then switch on the power.
3. Choose suitable screen according to the peanut size.
4. When switching on the power, the direction of the rotor rotates should be consistent with the direction the machine marks. Idling for a few minutes first to observe whether there is abnormal noise. When the machine is in normal operation, feed the peanuts evenly and continuously with certain amount.
5. The method to solve the increasing of peanut shells is to move the motor down so as to tense the fan belt and increase the blowing air.
6. Peanut feeding should be uniform and in right amount. Iron, stones and other debris must not be contained in the peanuts in order to prevent broken peanuts and cause mechanical failure. When the peanuts are covered with full screen surface, then turn on the peanut outlet switch.
7. When storing the machine after using, remove the dust and dirt in the appearance and internal residual grain and other debris. Clean each part of the bearing with diesel and spread with butter after drying. Repaint the enameled parts of the peanut shelling machine. The machine should be covered and placed in a dry warehouse. Remove the belt and hang on the indoor wall and away from the sun.

If you still have any questions about the storage of peanut shelling machine, welcome to our company to consult and get more details.
Italian customer purchased two sets of peanut sheller
Introduction of peanut shelling machine